The Gold Standard


in Personalized Learning

Worried about an upcoming exam? You're not alone. That's why we created Prep xL - a state-of-the-art learning tool to help you study with confidence.
What is Mortgage Prep xL?
Prep xL by OnCourse Learning provides a personalized and engaging exam prep experience to prepare you for your upcoming mortgage license exam. This state-of-the-art technology leverages adaptive learning techniques that tailor a personalized learning pathway to meet your individual needs.
Accelerate your Exam Prep experience with Prep xL
Video by OnCourse Learning
What makes Prep xL so unique?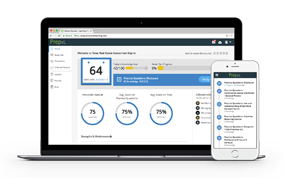 Personalized Learning Paths
Let Prep xL guide you through your personalized exam prep experience.
Follow your progress with a personalized dashboard.
Utilize customized study plans that will identify your strengths and weaknesses, and then adapt to your study needs based on your performance in the system.
Understand your next step with daily knowledge goals.
Anticipate how much time is needed to plan for each study task.
Verified Student
"I would definitely recommend Prep xL in preparation for the NMLS exam! I like that the practice questions are broken up into sections, the fact you can see which areas you are strongest/weakest in, and the full practice exams to really give you a taste of what the actual exam will be like, not only content-wise, but sitting and answering 125 questions at one time..."
-Alicia G.
Purchased Prep xL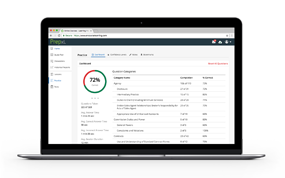 Comprehensive Study Materials
Trusted, engaging content has been developed by mortgage professionals with more than 30 years of industry knowledge and expertise.
Take advantage of a complete library of practice questions at your fingertips.
Study at your own pace and evaluate your knowledge on specific topics.
Bookmark your progress to pick up right where you left off.
Take full-length tests that are timed to help simulate an actual exam environment.
View correct answers and learn from rationalizations.
Study using support tools like interactive flashcards and learning games.
Verified Student
"The testing material is excellent... after 2 days of practice, I got a 93% on the SAFE exam."
-Kristen M.
Loan Officer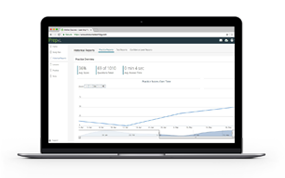 Real-Time Data and Reports
At-a-glance reports provide concrete evidence of your improvement over time to help guide you as your test draws closer.
Track your improvement on practice questions and tests with easy-to-read charts.
Analyze your performance with average score and question times.
Determine your confidence level for each topic.
Access your data on any computer, tablet or mobile device and study anywhere, anytime.