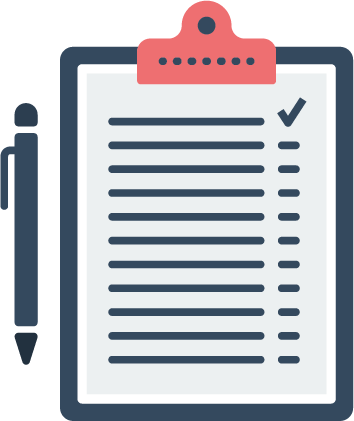 You've taken your required courses and prepared yourself with exam prep tools to take the NMLS SAFE mortgage license exam.

Here's
five quick steps

for test success:
1

Establish an individual account in NMLS

Visit the NMLS Resource Center for information on how to create an account. You can also reference the create an individual account Quick Guide, which provides step-by-step instructions.
2

Create and pay for a test enrollment window

After you have established an account on NMLS, you can create and pay for a test enrollment window. You cannot schedule a test appointment without creating and paying for a test enrollment first. For information on how to enroll for a test, refer to the Individual Test Enrollment Process for MLOs on the NMLS Resource Center.
3

Schedule a test appointment

Once you have created a test enrollment, you are now ready to schedule your test appointment. Go to the Test Center Locations page of the NMLS Resource Center to select a test center that is convenient for you. Follow the instructions on the screen to make the appointment.
4

Study for the test component

OnCourse Learning offers both NMLS-approved courses and test preparation courses, which are designed to simulate the actual SAFE Loan Originator Test components.
5

Take the test

Arrive at the test center 30 minutes before your appointment with a current government-issued ID that contains a photo and signature.